COVID-19 DIARIES. DAY 33- PRÓXIMA ESTACIÓN ESPERANZA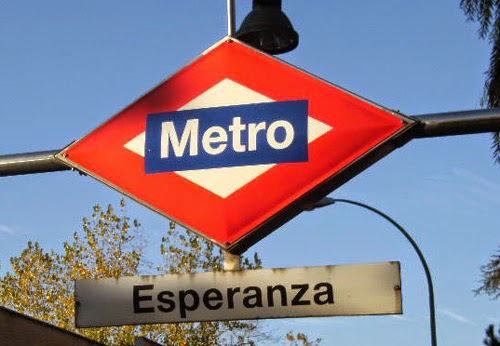 Watchet, Somerset, UK, 24th April 2020 21:36
I haven't written any blog entries for a few days due to work commitments. I am finding that teaching and counselling from home takes up quite a lot of time. And it blurs the boundaries between work and home life.
In any case, here I am. I have been reflecting on the topic of music and what it means to people, especially me. Yesterday I was treated to a great presentation on the therapeutic uses of music by one of my students. I have also seen lots of people posting their favourite albums on social media which has evoked memories of songs, artists, gigs and experiences.
Music is, to me, the most evocative of all forms of art. It touches me deeply, at the very core of my being, and it teleports me to a different time, a different place, almost a different dimension. Music allows me to travel without moving.
When I look at my recent choice of music, I realise that I have been revisiting different stages of my life's journey.
The Doors remind of travelling with my family through Europe in my dad's olive green Renault 12, going behind the Iron Curtain, getting harassed by overzealous communist border guards. I experienced a world which no longer exists, it has been taken over by capitalism, for better or worse.
Syd Barrett brings memories of my fellow space cadet David and our trips into an interstellar overdrive, where he got caught in a black hole of madness from which he never fully returned.
Van Morrison's Astral Weeks reminds me of Berlin at a time when I was very lonely and how this album kept me going, knowing that something wonderful was waiting for me somewhere. And it did.
Quadrophenia by The Who reminds me of being a teenager and being a bit of a mod, trying both to be unique and to fit in a group.
Punk music reminds me of my teenage rage and angst.
The Velvet Underground showed me the hidden depths of humanity. With them I took a walk on the wild side and found both sadness and joy.
Curtis Mayfield's There's No Place like America Today takes me back to discovering the beauty of Soul and the power of Funk.
Leftfield and The Prodigy evoke sweaty warehouses and festivals, communing with thousands at the altar of Rave, God was a DJ.
Hundreds of songs eliciting hundreds of memories. I remember protests and the hope that we could change the world. I also remember loss and heartbreak and sorrow coupled with love and ecstasy. When I press play or I drop the needle, I get reminded of a chapter of my story. Music provides the soundtrack to my life.
I can see why I am doing this at this time of deep uncertainty. I don't know what the world is going to look like when we get to the other side of COVID-19, so I go back to simpler times. I have noticed that my son has started to ask me to read him his favourite stories again lately. Maybe he feels like me and wants to be reminded of an easier time.
But the beauty and power of music is always a good reminder that life is special and full of joy. There will be one day when certain songs will remind us of being in lockdown in 2020. This thought gives me hope. Próxima Estación Esperanza
Good night all
OneLove OneHeart
Tonight's choice of music is by Manu Chao: Próxima Estación Esperanza
World-wide confirmed cases: 2,789,315
World-wide deaths: 195,313
World-wide recovered: 765,914
UK confirmed cases: 144,635
UK deaths: 19,566
UK recovered: 712
Source: https://gisanddata.maps.arcgis.com/apps/opsdashboard/index.html#/bda7594740fd40299423467b48e9ecf6